Archive for February, 2012
News from around the web.
Go to Source
—
So much has changed in the online census landscape—and even more changes are in store,
with the 1940 census release on April 2—that we're sharing search tips in our new Online
Census Secrets webinar with presenter (and Family Tree Magazine publisher)
Allison Dolan.
You'll learn key facts about censuses, where to find free census records, how to use
the major online collections, search strategies for elusive ancestors and what to
expect when using the 1940 census. Here's the basic info:
Date: Thursday, March 15
Time: 8-9 p.m. Eastern (starts at 7 Central/ 6 Mountain/ 5 Pacific)
Price: $49.99 (limited-time $39.99 early bird special)
Hoosier Great-granddaddy? Whether you're descended from the native Miami or Potawotomi
tribes, pioneers on the National Road, railroad workers of the 1850s, or African-Americans
who migrated north in the early 1900s, it's likely that at some point, some of your
ancestors were in Indiana.
In our Indiana
Genealogy Crash Course webinar, professional genealogist Harold
Henderson will show you his strategies for finding your Hoosier ancestors. You'll
learn history essentials, how to find vital records and other important Indiana resources,
the best websites for Indiana ancestor research and more. The basics:
Date: Tuesday, March 20
Time: 8-9 p.m. Eastern (starts at 7 Central/ 6 Mountain/ 5 Pacific)
Price: $49.99 (limited-time $39.99 early bird special)
Bonus: includes our Indiana Research Guide download
News from around the web.
Go to Source
—
When the 1940 census is released free online this April 2 at 9 a.m. ET, you can view
your ancestors' records free at 1940census.archives.gov.
According to the National Archives announcement, no other website will host the 1940
census data on its April 2 release date. Shortly after, though, you'll also be able
to view records free on Ancestry.com.
The National Archives and the US Census Bureau also are starting a 40 Days to the
'40 Census campaign. You can follow updates on Twitter (the
hashtag is #1940Census), Facebook, Tumblr, Flickr, YouTube,
and the blogs NARAtions and Prologue:
Pieces of History.
The video below gives you a behind-the-scenes look at census preparations and tips
on how to access the data on April 2—such as figuring
out the enumeration district (ED) where your family lived. We explained how to
do this in a post
about Morse's One-Step questionnaire that guides you through the process.

To figure out the ED, you'll need to know your ancestors' address (or the street name
and a cross street) at the time of the census. If your family didn't move between
1930 and 1940, you also can use their ED in the 1930 census to determine their ED
in 1940.
News from around the web.
Go to Source
—
I caught last night's "Who
Do You Think You Are?" Blair Underwood episode on Hulu (we
went to my nephew's basketball game).
This was my favorite episode so far. More of it took place in libraries and archives
than the previous episodes, with lots of looking at records and historians guiding
us through their meaning. Second, the profound impact this research had on Underwood
really came across.
After taking an Ancestry.com DNA test to help
trace his paternal side (which his brother Frank has researched in genealogical records—I
wonder if Frank has read Family Tree
Magazine?), Underwood crisscrossed Virginia from Richmond to Lynchburg and
back (and forth again) to trace two branches on his mom's side.
Among his discoveries in censuses and registers of free "negroes" was a free African-American
ancestor, Samuel Scott. Scott owned two slaves, who we learn were probably his own
parents.

Due to an 1806
law regarding freed slaves, the parents would've had to leave the state or risk
being sold back into slavery if Samuel had not purchased them. This shows how important
historical context can be when you're interpreting historical records about your family.
(PS: This website has more information
and some transcribed indexes of free African-Americans in Virginia, North Carolina
and South Carolina.)
In another branch was an ancestor, Sawney Early, who was institutionalized in the
1900 census. From newspaper articles, we learn about Sawney's disputes with white
neighbors who'd arrived after the war. Sawney was described as wearing odd clothing
and believing himself to be the "second Jesus." He shot a man's cow that had wandered
into his corn, and was himself shot several times. A historian explains Early was
likely a "conjuror"—a spiritual leader and healer in slave communities.
At the end, the DNA test results come in and Underwood's Y-DNA is a match to a man
in Cameroon, so he and his father visit their African cousins. The cousin said he
took a DNA test in 2005 for a project to connect people in Cameroon to families in
America (I wonder if this was the National
Geographic Genographic Project).
A couple of things I want to point out: The DNA testing was very appealing and made
it look easy, but I wonder what the chances are of finding such a clear match.

And the show seemed to give up when Sawney Early couldn't be found in the 1860 census,
when he was probably a slave. There are strategies
to trace slaves using the 1850 and 1860 censuses, even though they're not named,
and you also can use resources such as wills and estate records and African-American
genealogy websites such as these. (Perhaps the researchers tried these methods
and came up empty-handed.)
The episode showed that African-Americans can have success tracing their roots in
records and through DNA, and it showed how meaningful the journey can be.
---
Related resources from ShopFamilyTree.com:
News from around the web.
Go to Source
—
Just when I think Who Do You Think You Are? can't get any better, they blow me away with last night's episode. The show, sponsored by Ancestry.com, had so many fantastic twists and turns it was almost breathtaking. When they hit a wall, they turned to alternatives like DNA testing to discover distant relatives and genetic ethnicity. When they had newspaper articles that appeared on the surface to tell the story, they kept looking—going to other types of records for additional historical context. And Blair Underwood's family story continued to grow. If you missed last night's episode, you can catch it on NBC.com.
Family history is like that. There are often multiple ways to find an answer or uncover a story. When you run into the void caused by the loss of the 1890 U.S. Census, you can sidestep to other records. (Click here to read about some resources to help bridge the 1890 gap.)
Sometimes the obstacle is the lack of (or inability to find) a record for a direct ancestor. In those situations, you can sidestep to another family member whose record may include the information you're looking for. Or take advantage of advancements in technology with new DNA testing to help fill the gap. An AncestryDNA™ test could connect you with a distant cousin that has just the treasure you're looking for.
In other cases, the key to understanding the records and stories you uncover lies in historical context. Historical newspapers, local histories, and geographical tools can put your discoveries into perspective and give you a more accurate view of the times—and of your ancestors' lives.
Researchers today are fortunate to have so many tools available and easy access to a wide variety of records. Everyone runs into challenges when researching family history, but if you take a cue from this episode and use all the tools at hand, you can overcome some pretty big obstacles. And when you put all your resources together and use them creatively, you also get a well-rounded view of family history that goes beyond names and dates to create a more complete and vibrant story.
P.S. Want a few more ideas? Join experts from Ancestry.com and ProGenealogists for a live Q&A on Tuesday, February 28 at 2 p.m. Eastern, when they'll answer questions and share some of their favorite research tips. Learn more here.
News from around the web.
Go to Source
—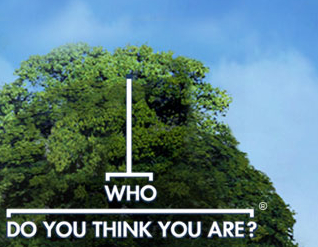 [Update (2/24/12): Some genealogy forums are reporting that callers to Ancestry.com are being told that the autosomal DNA test will publicly launch in approximately 1 month (late March or early April).]
Tonight's episode of Who Do You Think You Are? featured African-American actor Blair Underwood. For those not familiar with Who Do You Think You Are, the 1-hour program examines the genealogy of a celebrity, typically focusing on one or two of their most interesting families.
DNA Testing
This episode was of particular interest to me because it featured Ancestry.com's new autosomal DNA testing service, which I've written about before (see "Ancestry.com's Autosomal DNA Product – An Update"). While there wasn't too much new information about the DNA product in this episode, it was an interesting sneak peek at the service.
In the beginning of the episode, as Mr. Underwood visits with his family to get a start with his genealogy, he shows a DNA collection kit with two long swabs and a mail return envelope. Ancestry.com is using cheek swabs rather than a saliva sample to collect DNA.
Admixture Results
Later in the episode, Mr. Underwood reviews his DNA test results with Dr. Ken Chahine (LinkedIn profile), who is described as the "General Manager Ancestry DNA" in the episode. Dr. Chahine has a Ph.D. in biochemistry and a J.D. (very similar to my own background). According to Dr. Chahine, the test Mr. Underwood used examined approximately 700,000 "links" (or SNPs) in the DNA chain.
Mr. Underwood's results suggested that the DNA examined was approximately 26% European and 74% African, which is a fairly common admixture for African Americans. Under the "European" tab of the user interface, he was described as 20% French/Swiss and 6% German. Under the "African" tab, the results showed 27% Bamoun, 22% Brong, 13% Yoruba, and 12% Igbo (a total of 74%).
Genetic Cousins
Next, Dr. Chahine asked, "Where would we find your closest DNA matches?" In other words, the Ancestry.com autosomal testing service will also include the ability to identify genetic cousins in the database.
The service identified a distant cousin (somewhere around the 10th cousin range) who lived in Cameroon (an Eric Sonjowoh). Mr. Sonjowoh was already in the Ancestry.com database, which is why they were able to compare him to Mr. Underwood. According to Eric, someone approached him in 2005 and asked him for his DNA because African Americans were trying to trace their family back to Cameroon. I'm not sure what database the DNA was in, but it shows that Ancestry.com has pre-populated its database with at least some samples from other public and/or proprietary data sources.
Interestingly, Dr. Chahine indicated that Mr. Underwood and Mr. Sonjowoh are related through Mr. Underwood's paternal line. I'm guessing that they determined this by also testing one of Mr. Underwood's parents (either directly testing his father, or by process of elimination by testing his mother).
At the end of the episode, Mr. Underwood and his father traveled to Cameroon to meet Mr. Sonjowoh and his family, which was a touching reunion. Although their relationship is extremely distant (perhaps as much as 300 to 400 years), it provided Mr. Underwood with a connection to his roots in Africa.
Surname Forum Activity
———————-
Hello, Patrick & Bridget (correct) Manley are my gg grandparents. My great-grandfather was Hugh Manley. He married Anna Gallagher. They had 7 children. I am the granddaughter of his daughter Kathryn Bridget Manley Tuttle, born 1909 died 1988. I can give you more detailed information on this line if you wish.
Surname Forum Activity
———————-
My grandfather was adopted in Oklahoma City, Ok in 1926. We have recently done DNA testing that suggests Manley could be his surname. I am looking for anyone who would be willing to help us find out who is birth parents are. I have several trees on ancestry.com and testing through FTDNA.com.
His adopted name is Billy Paul Key and as far as we know, his birth name was Robert Gene Davis (named by mother and her maiden name).
Kyan Hayden
Go to Source
News from around the web.
Go to Source
—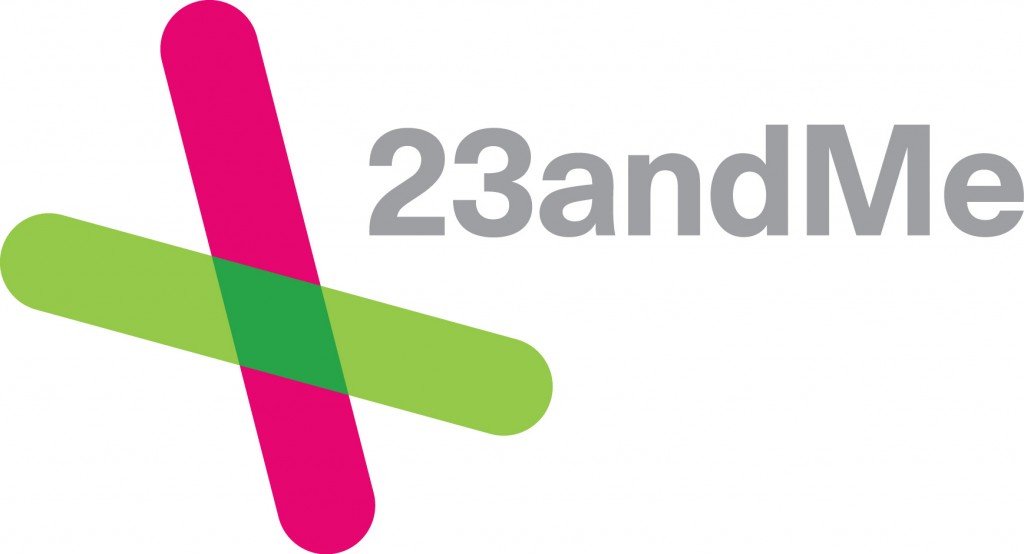 (I almost titled this post as "23andMe Bringing New Blood to Marketing," but there's nothing worse than a bad pun!).
Business Insider is reporting ("Sergey Brin's Wife Is Hiring A Marketing Team For Her Gene Startup") that 23andMe is looking to increase the marketing of their services.
In an interview with Business Insider, Anne Wojcicki reported that the company is creating a marketing team.  Indeed, I've seen at least one marketing position (VP of Marketing) offered by 23andMe in several locations over the past 2 weeks (see here and here, for example).  It looks like it would be a very interesting and fun position.
The article also notes that as of October 2011, the 23andMe database officially had 125,000 subscribers.
It's not clear from the article what prompted Business Insider's discussion with Ms. Wojcicki, or whether the marketing team was the only subject matter of the interview.  I'm guessing that they saw the job offerings I mentioned above and asked to speak with her about it.
I'm interested to see who 23andMe hires for their marketing efforts, and what new marketing campaigns come out of the team.  There is a great deal of potential for marketing 23andMe's services, especially in light of the current affordability of DNA testing and the company's existing involvement in social media platforms.
GeneticScreening.com
The article also discusses 23andMe's recent acquisition of the domain name geneticscreening.com, which it previously reported on ("23andMe Snags GeneticScreening.com For A Mere $2200") (via DomainShane).  The domain currently redirects to 23andMe's site.  While DomainShane claims that the purchase was "maybe even the buy of the year," I'm surprised by how much attention is paid to a simple domain name purchase.
News from around the web.
Go to Source
—

As I've stated many, many times in the past, the future of genetic genealogy is combining test results with both family trees and paper records.
Today, MyHeritage and Family Tree DNA announced a partnership that will bring that future one step closer to reality.  MyHeritage will offer a full line of tests (13 in total) through FTDNA, including these basic introductory tests (with discounts – not shown below – for MyHeritage subscribers):
Y-DNA12 (12 Y-STR markers) – $99
mtDNA (HVR1 region) – $99
Family Finder (autosomal test) – $298
The FAQ page for the tests is here (and I note that although they currently do not allow import of test results from other providers, they plan to in the future).  I wonder if existing FTDNA test-takers can import their results?
Given MyHeritage's worldwide reach and enormous membership (62 million members around the world!), it will be interesting to see whether this new partnership expands genetic genealogy testing in other parts of the world, which have been slow to try this technology.
Today's Press Release:
MyHeritage brings DNA testing to the global community
World's largest family network offers DNA testing to a new global audience – enabling millions of families to discover their ethnic roots and previously unknown relatives

PROVO, Utah & LONDON & TEL AVIV, Israel – February 16, 2012: MyHeritage, the most popular family network on the web, announced today the integration of DNA testing into its core family history offering. The move adds genetic genealogy to the company's suite of tools for researching family history, used by millions of families around the world.
With more than 62 million registered users and 21 million family trees, MyHeritage has become the trusted home on the web for families wishing to explore their family history, share memories and stay connected. With the new biological layer added to the MyHeritage experience, users can now enjoy a service combining science, intuitive web features and social networking for discovering and sharing their family legacy.
"DNA testing provides a fascinating new way to discover one's origins and find previously unknown relatives", said MyHeritage Founder and CEO Gilad Japhet. "Offering the highest quality DNA tests to our tens of millions of users around the world in 38 languages, and providing DNA matches with hundreds of thousands of people who have already had their DNA tested, significantly advances our mission of bringing family history to the masses. By combining DNA with our innovative Smart Matching™ technology, families will be closer than ever before to constructing a more complete picture of their history".
DNA is the hereditary material in humans and almost all other organisms. By purchasing a simple cheek-swab DNA test, users can now use information contained in their DNA to find present-day relatives who share a common ancestor up to many hundreds of years ago. A DNA test can also reveal ethnic origins such as Native American, African or Jewish descent on paternal or maternal lines, as well as uncover ancestral information for those who were adopted.  While DNA tests can break through brick walls in family history research by revealing biological relations, MyHeritage's flagship Smart Matching™ technology then steps in to help piece together the paper trail by uncovering how the family trees of related people actually connect. In addition, people with the same paternal surname can get together via MyHeritage to see if they're related by DNA.
MyHeritage is introducing today a wide range of DNA tests to meet different research objectives and budgets, with special discounted prices for MyHeritage subscribers starting from as low as $84. Users can identify the deep ancestral origins of their direct paternal line (Y-DNA), of their direct maternal line (mtDNA), find relatives across all lines via autosomal DNA (Family Finder), receive a percentage breakdown of their ethnic roots and confirm or disprove whether someone is a close relative. View the full list of the DNA kits on MyHeritage and a list of Frequently Asked Questions about DNA tests on MyHeritage.
For the analysis of users' DNA tests and the DNA matching, MyHeritage is working with long-time partner and global leader in genealogy DNA, Family Tree DNA. Pioneers of genetic genealogy and with a state-of-the-art laboratory, Family Tree DNA has established the world's largest DNA database for genealogy and is well known for its work with National Geographic on the Genographic Project. All information is kept strictly confidential and is never shared.
Bennett Greenspan, President and CEO of Family Tree DNA said "We're proud to work with MyHeritage to bring DNA testing to a much wider, global audience. The phenomenal size and reach of the global MyHeritage family network will create new horizons in collecting DNA data, helping many more people discover their ancestral origins".
About MyHeritage
MyHeritage is the most popular family network on the web. Millions of families around the world enjoy having a private and free place for their families to keep in touch and to showcase their roots. MyHeritage's Smart Matching™ technology empowers users with an exciting and innovative way to find relatives and explore their family history. Following the November 2011 acquisition of FamilyLink in Provo, Utah, MyHeritage offers billions of historical records through its website WorldVitalRecords.com. With all family information stored in a secure site, MyHeritage is the ideal place to share family photos and preserve special family memories. The site is available in 38 languages. So far more than 62 million people have signed up to MyHeritage. The company is backed by Accel Partners and Index Ventures, the investors of Facebook and Skype. For more information visit www.myheritage.com
Press Contact
Daniel Horowitz                                   Schelly Talalay Dardashti                   Mark Olsen
Chief Genealogist                               US Genealogy Advisor                       Affiliate Manager
MyHeritage.com                                 MyHeritage.com                                 MyHeritage.com
Daniel@MyHeritage.com                   (505) 994.1554                                    (801) 687.0599
News from around the web.
Go to Source
—
Researchers have recently discovered that Napoleon Bonaparte's Y-DNA belongs to haplogroup E1b1b1c1* (M34+).
Dominique Vivant Denon was the director-general of French museums under Napoleon.  Denon made a reliquary (a container for relics) that included the beard of Henry IV, a tooth from Voltair, and a lock of Bonaparte's hair. 1  The "Vivant-Denon reliquary" is currently deposited in the Bertrand Museum of Châteauroux, and contains in the "right lateral compartment" a lock of Napoleon's hair (two of which were used for mtDNA analysis. 2  Also in the reliquary is three beard hairs belonging to Napoleon.
Interestingly, when the beard hairs were examined using scanning electron microscopy, it was discovered that they were covered by remnants of shaving soap and some microscopic iron debris from the razor used to cut the beard.
DNA was extracted from the base of two of the three hairs, and was then analyzed.  First, the DNA underwent an amologenin test to confirm that it was Y-DNA.  Next, the DNA was tested for the DYS19, XCAIIa, and YCAIIb Y-STRs, and for ten Y-SNPs in the following order: M125, M174, M35, M33, M123, M81 and M78, followed by M34, M84 and M290.
The Results
The testing showed the following Y-STR results: DYS19 = 13, XCAIIa = 19, and YCAIIb = 22 (which show a probability in Whit Athey's predictor program of 76.5% E1b1b). 3  Further, the Y-SNP results suggested the haplogroup E1b1b1c1*.
Great-Great-Great Uncle Napoleon
The results were further compared to the Y-DNA profile of Prince Charles Napoleon Bonaparte, born in 1950, who is the 4th generation descendant of Napoleon's younger brother Jérôme Bonaparte (1784-1860) (a family tree can be found in the article).  Not surprisingly, Charles's DNA matched that of the DNA extracted from the beard, suggesting both that the beard hairs did belong to Napoleon and that the scientist's results are likely accurate.
The article is licensed under a Creative Commons Attribution 3.0 License and is available through the journal's website (here).
For more information:
Footnotes:
B. Foulon, ed., Dominique-Vivant Denon: L'oeil de Napoléon, exh. cat., Paris: Musée du Louvre (Paris, 2000), 480. ↩
Lucotte, et al. (2011) Haplogroup of the Y Chromosome of Napoleon the First. J. Mol. Biol. Research, 1:12-19. ↩
Athey, W. (2006). Haplogroup prediction from Y-STR values using a Bayesian allele frequency approach. J. Genet. Geneal. 2:34-39. ↩