Surname Forum Activity
———————-
Lonna,
My ancestor was James' cousin Thomas J. Manley. Thomas was also in Jack County in 1857 and 1858. I don't know anything about what he was doing there. He was back in Dallas County in 1859. Thomas J. Manley died near Ferris Tx in 1873.
Email me directly at jerbai@verizon.net if you would like to exchange information on our Manley ancestors.
Thanks,
Jerry Bailey
Surname Forum Activity
———————-
My line was in Jack Co. Tx and James died there. They were there during the Civil War. Him and his brother, Joseph were part of the Texas Rangers Frontier District while most of the men were gone fighting, the Indian Raids increased and this group paroled and fought them. There seems to be two James and two Josephs in the county at the same time, hard to follow what little records there are. He was buried where is now Perrin Tx. That time it was the Lassiter Ranch. Has anyone found that grave. Also Mary Jane Manley Rowland (James daughter) inherited something in Ft. Worth area early 1900′s maybe a little earlier. Have found nothing on that. Her great Aunt Mary Jane raised her.
Go to Source
News from around the web.
Go to Source
—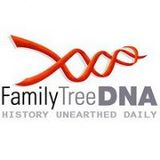 Press release from Family Tree DNA today:
Family Tree DNA's Genomics Research Center Facilitates Discovery of Extremely Ancient Root to the Human Y Chromosome Phylogenetic Tree
– By Offering Low Cost DNA Test, Family Tree DNA Aims to Expand Reach of DNA Testing to Encourage Further Exciting Discoveries About Human Origins –
[26-March-2013]
HOUSTON, March 26, 2013 /PRNewswire/ — Gene By Gene, Ltd., the Houston-based genomics and genetics testing company, announced that a unique DNA sample submitted via National Geographic's Genographic Project to its genetic genealogy subsidiary, Family Tree DNA, led to the discovery that the most recent common ancestor for the Y chromosome lineage tree is potentially as old as 338,000 years.  This new information indicates that the last common ancestor of all modern Y chromosomes is 70 percent older than previously thought.
The surprising findings were published in the report "An African American Paternal Lineage Adds an Extremely Ancient Root to the Human Y Chromosome Phylogenetic Tree" in The American Journal of Human Genetics earlier this month.  The study was conducted by a team of top research scientists, including lead scientist Dr. Michael F. Hammer of the University of Arizona, who currently serves on Gene By Gene's advisory board, and two of the company's staff scientists, Drs.Thomas and Astrid-Maria Krahn.
The DNA sample had originally been submitted to National Geographic's Genographic Project, the world's largest "citizen science" genetic research effort with more than 500,000 public participants to date, and was later transferred to Family Tree DNA's database for genealogical research.  Once in Family Tree DNA's database, long-time project administrator Bonnie Schrack noticed that the sample was very unique and advocated for further testing to be done.
"This whole discovery began, really, with a citizen scientist – someone very similar to our many customers who are interested in learning more about their family roots using one of our genealogy products," said Gene By Gene President Bennett Greenspan.  "While reviewing samples in our database, she recognized that this specific sample was unique and brought it to the attention of our scientists to do further testing.  The results were astounding and show the value of individuals undergoing DNA testing so that we can continue to grow our databases and discover additional critical information about human origins and evolution."
The discovery took place at Family Tree DNA's Genomic Research Center, a CLIA registered lab in Houston which has processed more than 5 million discrete DNA tests from more than 700,000 individuals and organizations, including participants in the Genographic Project.  Drs. Thomas and Astrid-Maria Krahn of Family Tree DNA conducted the company's Walk-Through-Y test on the sample and during the scoring process, quickly realized the unique nature of the sample, given the vast number of mutations.  Following their initial findings, Dr. Hammer and others joined to conduct a formal study, sequencing ~240 kb of the chromosome sample to identify private, derived mutations on this lineage, which has been named A00.
"Our findings indicate that the last common Y chromosome ancestor may have lived long before the first anatomically modern humans appeared in Africa about 195,000 years ago," said Dr. Michael Hammer.  "Furthermore, the sample, which came from an African American man living in South Carolina, matched Y chromosome DNA of males from a very small area in western Cameroon, indicating that the lineage is extremely rare in Africa today, and its presence in the US is likely due to the Atlantic slave trade.  This is a huge discovery for our field and shows the critical role direct-to-consumer DNA testing companies can play in science; this might not have been known otherwise."
Family Tree DNA recently dramatically reduced the price of its basic Y-DNA test by approximately 50%.  By offering the lowest-cost DNA test available on the market today, Gene By Gene and Family Tree DNA are working to eliminate cost as a barrier to individuals introducing themselves to personal genetic and genomic research.  They hope that expanding the pool of DNA samples in their database will lead to future important scientific discoveries.
About Gene By Gene, Ltd.
Founded in 2000, Gene By Gene, Ltd. provides reliable DNA testing to a wide range of consumer and institutional customers through its four divisions focusing on ancestry, health, research and paternity.  Gene By Gene provides DNA tests through its Family Tree DNA division, which pioneered the concept of direct-to-consumer testing in the field of genetic genealogy more than a decade ago.  Gene by Gene is CLIA registered and through its clinical-health division DNA Traits offers regulated diagnostic tests.  DNA DTC is the Research Use Only (RUO) division serving both direct-to-consumer and institutional clients worldwide.  Gene By Gene offers AABB certified relationship tests through its paternity testing division, DNA Findings. The privately held company is headquartered in Houston, which is also home to its state-of-the-art Genomics Research Center.
Media Contacts:
Kate Croft
for Family Tree DNA and Gene By Gene, Ltd.
Casteel Schoenborn
888-609-8351
croft@csirfirm.com
SOURCE Gene By Gene, Ltd.
Web Site: http://www.genebygene.com
News from around the web.
Go to Source
—

Earlier this week, Ancestry.com began releasing raw data to purchasers of the AncestryDNA autosomal DNA product.  Several others have written great articles on AncestryDNA's new raw data, so I'll point you to their articles instead of rehashing everything here:
Within the next few weeks and months, you'll be able to use the AncestryDNA raw data at places like Family Tree DNA and Gedmatch.com.
But note an issue that I first brought up on a mailing list last Thursday when the announcement came out.  The following language is found on the page after you click on the final download link:
The raw data is subject to the AncestryDNA Terms and Conditions and AncestryDNA Privacy Statement. You must not use the raw data in whole, in part and/or in combination with any other database for any discriminatory, breach of privacy or otherwise illegal activity (for example, to re-identify any anonymous donor or to make insurance or employment decisions).
Under "Rules of Conduct" in Section 5 of the Terms and Conditions, Ancestry.com states:
In addition, the following policies are part of this Agreement and must be followed anytime you access the AncestryDNA Website:

D. You must not use the information from the AncestryDNA website or DNA tests (including any downloaded raw DNA data) in whole, in part and/or in combination with any other database for any discriminatory, breach of privacy or otherwise illegal activity (for example, to re-identify any anonymous donor or to make insurance or employment decisions).
These Rules of Conduct are not exclusive. If we believe, in our sole discretion, that you are in breach of this Agreement, are acting inconsistently with the letter or spirit of this Agreement or otherwise interfering with the efficient management or delivery of the AncestryDNA Website, Service or Content, we may limit, suspend or terminate your access to our AncestryDNA Website. In such a case, no portion of your subscription payment will be refunded. Should we decide to suspend or terminate your access for any reason other than your actions or omissions which we believe to be inconsistent with this Agreement we will refund to you any unused portion of your payment, which will be your sole and exclusive remedy upon such a suspension.
Presumably "any anonymous donor" means someone who sent their DNA into AncestryDNA anonymously rather than, for example, a sperm donor, although the language is not clear.
It will be interested to see how this develops.  Stay tuned!
News from around the web.
Go to Source
—
It's been a busy start to 2013 for the AncestryDNA crew. While we've been processing the massive numbers of DNA kits that have come in this year already, we have also been working on improvements to the AncestryDNA service. Additionally, we just made it even easier to get into AncestryDNA with the new low price of $99. Here's a quick recap of some new features to bring you up to speed.
Communicating with matches

is even easier.

Now when you correspond with a DNA match, there's a direct link in the email message that lets you quickly locate that match in the future. No more paging through your match list. Just click the link, and it will take you directly to the details for that match.
DNA results on-the-go.

We've updated our web pages to work seamlessly on your smart phone and tablet. It's called "responsive design," and it's all the rage in the tech world. It means your DNA results will look and fit better when you view them on the smaller screens of a tablet, iPhone, or other handheld device. No app download required; just access your DNA results through your web browser on your smart phone or tablet as usual.
Raw DNA data download.

Some of our expert genetic genealogists have requested the ability to download their raw DNA data. It's the genetic code that's comprised of over 700,000 A's, C's, T's and G's that are the basis for your DNA results. And now you have the option to download your raw data by logging into your account, going to your DNA results page and clicking the "manage test settings" link. If you're not familiar with raw DNA data, be sure to review the "Raw DNA Data" section in our Frequently Asked Questions. It's highly sensitive and private data that you'll want to be sure to protect once you've downloaded it.
That sums up the latest. But it doesn't mean we're done making the DNA experience even better. We continue to listen to feedback from our DNA users and have a growing to-do list: from more powerful tools to search and manage your rapidly growing list of DNA matches to more education on how to use your DNA results. So expect more exciting updates throughout the year.
If you haven't taken the AncestryDNA test, there's no better time than now to get started, especially at the new $99 price. Then all the new features and latest scientific findings will be yours. Find out more here: www.ancestrydna.com
News from around the web.
Go to Source
—
There's lots of free stuff in this week's genealogy news roundup:
Do you love finding out about people's heirlooms? Were you one of the thousands of
people to attend the "Antiques
Roadshow" taping in Cincinnati last summer? I
was! The three episodes filmed here will be broadcast Mondays April 1, April 8
and April 15, at 8/7 central on PBS.
More Cincinnati news: The Public Library of Cincinnati and Hamilton County genealogy
department has added two more volumes of its Sanborn
Fire Insurance Maps to its free Virtual Library. Volumes 7 and 8, which cover
Norwood and eastern neighborhoods in 1917, conclude the set that staff began digitizing
four years ago. I've already made a note in my research log to dig further into this
collection. View
the maps here.
---
Get research tips for solving your genealogy brick walls in our weeklong workshop
Genealogy
Brick Wall Busters: Tips and Advice to Overcome Your Genealogy Brick Walls
, April
19-26.
News from around the web.
Go to Source
—
Did you know that your California Gold Rush ancestors from the
East Coast traveled around six months and spent about $200 to make
the trip?
That the city of Vicksburg, Miss., didn't celebrate Independence Day from 1863, when
residents surrendered on July 4 after a 47-day Union siege, until 1945?
That during the Oklahoma Land Rush of April 22, 1889, two cities of 10,000 residents
each (Oklahoma City and Guthrie) sprang up in less than a day?
The
Genealogist's U.S. History Pocket Reference by Family
Tree Magazine contributing editor Nancy Hendrickson delivers fascinating facts
such as these, plus timelines, charts (one, for example, summarizes the dates, causes
and outcomes of the major Indian wars), maps, important dates (including censuses),
and lists of popular foods, books, music and trends. It encapsulates historical phenomena
you might need a refresher on, such as the Triangle Trade and Bleeding Kansas.
An awareness of the events your ancestors witnessed can unlock records in your family
history research and provide context for the records you've already discovered.

This conveniently sized book is chronologically organized into historical eras for
easy browsing of the time periods important to your genealogy research—and to your
understanding of your ancestors' lives.
Learn
more about The Genealogist's U.S. History Pocket Reference in ShopFamilyTree.com.
News from around the web.
Go to Source
—
Subscription genealogy site Archives.com has released
its collection of Evangelical Lutheran Church in America (ELCA)
birth, marriage and death records, which genealogists have been anticipating since
Archives.com announced the digitization project nearly a year ago.
The collections, appearing online for the first time, total nearly 4.6 million records
from about 1,000 rolls of microfilm. The records date from the mid-1800s through 1940
and include births, baptisms, confirmations, marriages, deaths, and burials.
You usually have to know which church your ancestors attended in order to request
the record from the church or find it on microfilm. Because these ELCA records are
indexed by name, though, you don't have to know the church before you start your search.
Details in the records vary by church, but they often include parents' names, dates
and places of the event, and other biographical details. Many of the churches has
concentrations of immigrants from Norway, Sweden or Germany as members—so the records
could be the key you need to start researching ancestors in Europe.
You'll learn how to find additional records of Lutheran ancestors—including congregational
histories, communion lists, synod publications and more—from our guide Religious
Records: Researching Lutheran Ancestors, available in ShopFamilyTree.com.
News from around the web.
Go to Source
—
Did your ancestors fight in or witness the Revolutionary War
firsthand? Family
Tree Magazine contributing editor Maureen A. Taylor shares the records she's found
especially helpful in doing research for her forthcoming documentary "Revolutionary
Voices: A Last Muster Film," a project with award-winning documentary producers Verissima
Productions:
Diaries and letters: This is Eleazer Blake, an apprentice in a wheelwright
shop in Rindge, NH, who kept a diary.


In his diary, he mentions the Battle of Lexington and Concord
as well as details of his everyday life. These statements let you relive parts of
his life. Though your Revolutionary War-era ancestor may not have been a diarist,
the writings of his contemporaries will help you understand the tense times he lived
in.
Pension applications: While some men exaggerated their wartime exploits in
their Revolutionary War pension applications, other documents make for painful reading.
James Allen Jr. of Maine applied for a pension several times, but lacked proof of
his service. Allen's brother submitted a deposition with a plea on his brother's behalf:
"I have no doubt my brother served in the Army of the Revolution as he has always
stated to me, and I know that he has for the last 20 years or more been trying to
obtain a pension." (The November
2008 Family Tree Magazine has online resources for pension and other military
records, as does our Family Tree University course US
Military Records: Trace Your Ancestor's Service.)
Memoirs: Seneca chief Chainbreaker, also known as Gov.
Blacksnake or Tash-won-ne-ah, dictated his life story to a neighbor, relating
how he served for the British in the bloody Battle of Oriskany in New York. George
Avery wrote in his memoir that being taken prisoner at Royalton, Vt., in 1780 was
a turning point. "I felt the evil of my life and the Divine Justice of Providence."
Use WorldCat, which includes the
National Union Catalog of Manuscript Collections (1986 and later), to help you
find published and unpublished memoirs in library collections.
Don't forget about women of the Revolutionary era: They left behind personal writings,
pension documents and memoirs as well. The stories of their lives as daughters, wives
and widows can also be found in materials left by their fathers, brothers and husbands.
(Family
Tree Magazine's Ultimate Tracing Female Ancestors Collection can help you
learn more about the women in your family tree.)
You can hear more life stories about the Revolutionary War generation by following
Maureen's Revolutionary Voices: A Last Muster
Film project. Find
out how you can help make the film happen here.
News from around the web.
Go to Source
—
Born and raised in New England, I grew up hearing about the celebrations that take place in Boston every year on St. Patrick's Day. To say my boyfriend and I were excited to be experiencing it for ourselves for the first time was an understatement. Driving into the city to meet up with friends, we really had no idea what we were getting into. While live Irish music filled the streets, there were lines out the door of every restaurant, pub and club. People were dressed head-to-toe in green, and you could tell they'd been in Boston all day.
As we walked the crowded streets, an old saying popped into my head: "Everybody's Irish on St. Patrick's Day" and it got the genealogist in me thinking.
From 1845 until 1850, Ireland's population of 8.5 million people suffered immensely of starvation and disease due to one of the 19th century's greatest catastrophes, "The Great Hunger." Brought on by potato crops devastated by a disease known as potato blight, one third of Ireland's population — which depended on the potato as their main source of food — watched helplessly as their crops were ravaged. To make matters worse, the British government added to Ireland's suffering by continuing to export large quantities of food and livestock from Ireland despite the fact that people were dying of hunger.
While a million people died of starvation and disease, half a million people were evicted from their homes, thrown into a life of poverty. As a result, in a desperate attempt to survive, two million of them left Ireland emigrating to England, Scotland, Australia, Canada and the United States.
Although Boston was quick to respond to the potato famine, sending 800 tons of food, supplies and clothing to Ireland in March 1847, Bostonians were less than thrilled when Irish refugees began pouring into their city by the thousands. In 1847 alone, 37,000 sick and impoverished Irish immigrants landed in Boston settling along the city's waterfront in cramped shacks. Fleeing their homeland in hope of survival and opportunity, our Irish ancestors were faced with intolerance and adversity.
As they settled into their run-down flats, our ancestors were then confronted with the challenge of finding work. Due to anti-Irish job discrimination and lack of experience, many found themselves working as servants, which lead to some Americans viewing the Irish as an uneducated servant race. If they weren't working as servants they took up jobs in factories and worked as laborers. Resented by the American working class for their willingness to work for meager wages, their determination to make it in America was unjustly viewed as greedy and desperate.
Ostracized for their religion and ridiculed for their home life, the Irish were discriminated against on many different levels. Many parents decided to scrap popular Irish names such as Bridget and Patrick in an attempt to Americanize their children, while escaping the derogatory meanings the names had taken on in America. It wasn't uncommon to find cartoons regularly featured in Boston newspapers depicting the Irish as immoral, illiterate alcoholics who were always looking for a party and a fight.
As I walked the streets of Boston with my boyfriend and friends, I found it impossible not to smile. Surrounded by a sea of people dressed in green, I couldn't help but wonder how my ancestors would have felt seeing their descendants openly celebrating their Irish heritage in the streets.
Leaving behind the starvation and poverty they faced in Ireland for a fresh start and chance of survival in America was hardly an easy transition. Thanks to their hard work, determination and resilience they were able to survive the famine and make America home.
By Kris Williams
Twitter: @KrisWilliams81